Political Science - World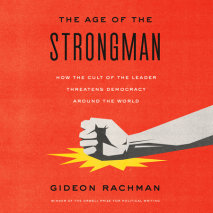 The author of Easternization, an award-winning journalist, offers an intimate look at the rise of strongman leaders around the globe, charting the most urgent political story of our era.We are in a new era: authoritarian leaders have become a central...
From the bestselling author of The Silk Roads comes an updated, timely, and visionary book about the dramatic and profound changes our world is undergoing right now—as seen from the perspective of the rising powers of the East.  "All ...
Since the beginning of the wars in Iraq and Afghanistan, uncounted thousands of civilians have died in the fighting, and as a result of the destruction. These are deaths for which no one assumes responsibility, and which have been presented, his...
America will remain the world's only superpower for the foreseeable future. But what sort of superpower? What role should America play in the world? What role do you want America to play? Ian Bremmer argues that Washington's directio...