Political Science - Ngos (Non-Governmental Organizations)
Greg Mortenson has built a global reputation as a selfless humanitarian and children's crusader, and he's been nominated for the Nobel Peace Prize. He is also not what he appears to be. As acclaimed author Jon Krakauer discovered, Mortens...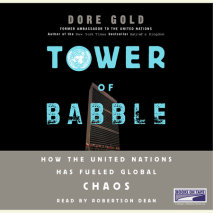 A United Nations insider exposes how anti-American and antidemocratic forces have hijacked the UN and put America and its allies at risk Politicians and pundits are imploring the United States to give the UN a major role in American foreign policy. B...