Political Science - Political Ideologies - Fascism & Totalitarianism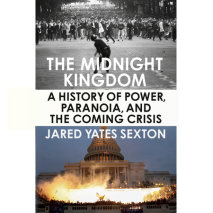 From the author of American Rule and the host of The Muckrake Podcast, an ambitious account of how white supremacist lies, religious mythologies, and poisonous conspiracy theories built the modern world and threaten to plunge us into an authoritarian...
An astonishing journey into the heart of Nazi evil: a portrait of one of the darkest figures of Hitler's Nazi elite—Reinhard Heydrich, the designer and executor of the Holocaust, chief of the Reich Main Security, including the Gestap...
NEW YORK TIMES EDITORS' CHOICE • A prize-winning historian's "effervescent" (The New Yorker) account of a close-knit band of wildly famous American reporters who, in the run-up to World War II, took on dictators and ...
The New York Times bestselling author of The Benedict Option draws on the wisdom of Christian survivors of Soviet persecution to warn American Christians of approaching dangers.For years, émigrés from the former Soviet bloc have been te...
The first and only guide to turning your 21st century democracy into a fascist paradise.Democracy is difficult, flawed and unstable. It involves barely distinguishable political parties taking part in lengthy, overcomplicated and expensive decision-m...
"Amazing stories . . . Intimate portraits of how [these five ruthless leaders] were at home and at the table." —Lulu Garcia-Navarro, NPR's Weekend Edition SundayAnthony Bourdain meets Kapuściński in this chilling loo...
"No single book is as relevant to the present moment."—Claudia Rankine, author of Citizen"One of the defining books of the decade."—Elizabeth Hinton, author of From the War on Poverty to the War on CrimeNEW YORK TI...