Political Science - Privacy & Surveillance
"Engrossing. . . . Gellman [is] a thorough, exacting reporter . . . a marvelous narrator for this particular story, as he nimbly guides us through complex technical arcana and some stubborn ethical questions. . . . Dark Mirror would b...
A groundbreaking exposé that convincingly challenges the popular image of Edward Snowden as hacker turned avenging angel, while revealing how vulnerable our national security systems have become--as exciting as any political thriller, and far ...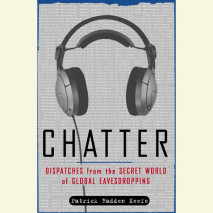 How does our government eavesdrop? Whom do they eavesdrop on? And is the interception of communication an effective means of predicting and preventing future attacks? These are some of the questions at the heart of Patrick Radden Keefe's brilli...