Political Science - Public Policy - Military Policy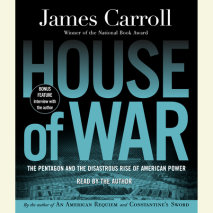 In House of War, the bestselling author James Carroll has created a history of the Pentagon that is both epic and personal. Through Carroll we see how the Pentagon, since its founding, has operated beyond the control of any force in government or soc...
Informed by unparalleled access to still–secret documents, interviews with top field commanders, and a review of the military's own internal after–action reports, Cobra II is the definitive chronicle of America's invasion and ...
Every day ordinary young Americans are fighting and dying in Iraq, with the same bravery, honor, and sense of duty that have distinguished American troops throughout history. One of these is Jason Dunham, a twenty-two-year-old Marine corporal from th...