Psychology - Developmental - Child
There's no such thing as a bad kid. That's what a lifetime of experience has taught Dr. Stuart Shanker. No matter how difficult, out of control, distracted, or exhausted a child might seem, there's a way forward: self-regulation. Ov...
FINALIST FOR THE BOOKS FOR A BETTER LIFE AWARD • NEW YORK TIMES BESTSELLER"Parents . . . you will be wowed and awed by [Dr. Shefali]." —Oprah WinfreyAs seen on Oprah's SuperSoul Sunday, a radically transformative ...
2022 Mom's Choice Gold Award WinnerThe groundbreaking book that explains Sensory Processing Difference (SPD)--and presents a drug-free approach that offers hope for parents--now revised and updated.Does your child exhibit...Over-responsivity--or unde...
NEW YORK TIMES BESTSELLER • The pioneering experts behind The Whole-Brain Child and The Yes Brain tackle the ultimate parenting challenge: discipline.   "A lot of fascinating insights . . . an eye-opener worth reading.&rdquo...
A leading cognitive scientist argues that a deep sense of good and evil is bred in the bone. From John Locke to Sigmund Freud, philosophers and psychologists have long believed that we begin life as blank moral slates. Many of us take for g...
A landmark book that reveals the way boys think and that shows parents, educators and coaches how to reach out and help boys overcome their most common and difficult challenges -- by the bestselling author who changed our conception of adolescent gir...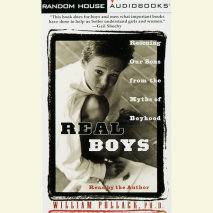 "While it may seem as if we live in a man's world," reports Pollack, "we do not live in a boy's world." Many boys today are struggling either silently, with low self-esteem and feelings of loneliness and isolation, or publicly, by acting out feelings...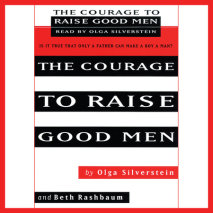 "Challenging and readable...will help mothers understand the implications of pushing boys out of the family before they're ready to go."—The Los Angeles Times Book Review.