Psychology - Psychopathology - Eating Disorders
The art of mindfulness can transform our struggles with food--and renew our sense of pleasure, appreciation, and satisfaction with eating. Drawing on recent research and integrating her experiences as a physician and meditation teacher, Dr. Jan Bays offers a wonderfully clear presentation of what mindfulness is and how it can help with food issues.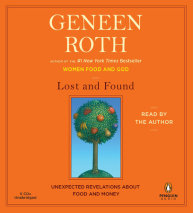 The #1 New York Times bestselling author of Women Food and God maps a path to meeting one of our greatest challenges-how we deal with money.
When Geneen Roth and her husband lost their life savings in the Bernard Madoff debacle, Roth joined the millions of Americans dealing with financial turbulence, uncertainty, and abrupt reversals in their expectations.