Psychology - Psychopathology - Eating Disorders
The art of mindfulness can transform our struggles with food--and renew our sense of pleasure, appreciation, and satisfaction with eating. Drawing on recent research and integrating her experiences as a physician and meditation teacher, Dr. Jan Bays ...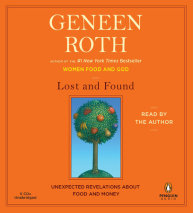 The #1 New York Times bestselling author of Women Food and God maps a path to meeting one of our greatest challenges-how we deal with money. When Geneen Roth and her husband lost their life savings in the Bernard Madoff debacle, Roth joined the milli...