Psychology - Human Sexuality (See Also Social Science - Human Sexuality)
In this timely, insightful, and darkly funny investigation, the acclaimed author of Against Love asks: what does living in dystopic times do to our ability to love each other and the world?COVID-19 has produced new taxonomies of love, intimacy, and v...
An eye-opening book that reveals crucial information every woman taking hormonal birth control should know This groundbreaking book sheds light on how hormonal birth control affects women--and the world around them--in ways we are just now begin...
Soon to be a feature film, The Late Bloomer is the revealing, harrowing and often funny memoir of a celebrity journalist and former hotshot hockey player who discovers that he has been biochemically infused with a female hormone. On the surface, Ken ...
Allan and Barbara Pease, the international bestsell­ing authors of Why Men Don't Listen & Women Can't Read Maps, deliver their most exciting book yet. Will men and women ever see eye-to-eye about love and sex? How will relati...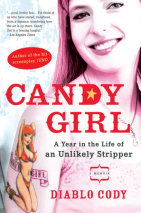 Decreed by David Letterman (tongue in cheek) on CBS TV's The Late Show to be the pick of "Dave's Book Club 2006," Candy Girl is the story of a young writer who dared to bare it all as a stripper. At the age of twenty-four, Diablo Cody decided there h...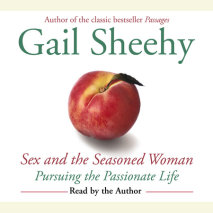 A seasoned woman is spicy. She has been marinated in life experience. . . . She can be alternately sweet, tart, bubbly, mellow. She can be maternal and playful. Bossy and submissive. Strong and soft. . . . The seasoned woman knows who she is. She cou...