Psychology - Psychopathology
A celebrated science and health reporter offers a wry, bracingly honest account of living with anxiety.   A racing heart. Difficulty breathing. Overwhelming dread. Andrea Petersen was first diagnosed with an anxiety disorder at the age...
"It's a startling and disconcerting read that should make you think twice every time a friend of a friend offers you the opportunity of a lifetime."—Erik Larson, #1 New York Times bestselling author of Dead Wake and bestselling auth...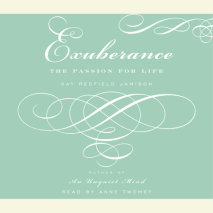 The author of the bestselling An Unquiet Mind–and internationally renowned authority on mood disorders–now gives us something wonderfully different: an exploration of exuberance and how it fuels our most important creative and scientific ...