Psychology - Psychotherapy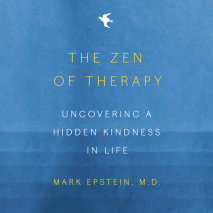 A remarkable exploration of the therapeutic relationship, Dr. Mark Epstein reflects on one year's worth of therapy sessions with his patients to observe how his training in Western psychotherapy and his equally long investigation into Buddhism,...
Though tarot is often thought of as a tool for divination and fortune-telling, it also has deep roots in spirituality and psychology. For those who know how to see and listen, the cards hold the potential to help us better navigate the full spectrum ...
One of the most beloved and trusted mindfulness teachers in America offers a lifeline for difficult times: the RAIN meditation, which awakens our courage and heartTara Brach is an in-the-trenches teacher whose work counters today's ever-increasing on...
Jordan B. Peterson's Maps of Meaning is now available for the first time as an audio download!Why have people from different cultures and eras formulated myths and stories with similar structures? What does this similarity tell us about the mind, mor...
"Most people will never find a great psychiatrist or a great Buddhist teacher, but Mark Epstein is both, and the wisdom he imparts in Advice Not Given is an act of generosity and compassion. The book is a tonic for the ailments of our...