Psychology - Creative Ability
An illuminating look at the surprising upside of ambiguity—and how, properly harnessed, it can inspire learning, creativity, even empathy   Life today feels more overwhelming and chaotic than ever. Whether it's a confounding work pro...
As a technology pioneer at MIT and as the leader of three successful start-ups, Kevin Ashton experienced firsthand the all-consuming challenge of creating something new. Now, in a tour-de-force narrative twenty years in the making, Ashton leads us on...
Why are some people able to make positive change while others remain the same?  In his international bestseller, The Happiness Advantage, Harvard trained researcher Shawn Achor described why happiness is the precursor to greater success. This b...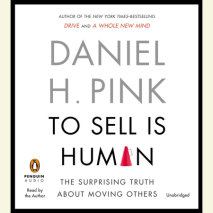 #1 New York Times Business Bestseller #1 Wall Street Journal Business Bestseller#1 Washington Post bestsellerFrom the bestselling author of Drive and A Whole New Mind comes a surprising--and...
#1 NEW YORK TIMES BESTSELLER • Experience the book that started the Quiet Movement and revolutionized how the world sees introverts—and how introverts see themselves—by offering validation, inclusion, and inspiration"Super...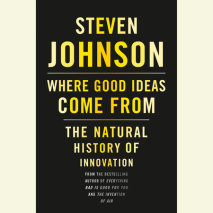 One of our most innovative, popular thinkers takes on-in exhilarating style-one of our key questions: Where do good ideas come from?