Psychology - Developmental - Adulthood & Aging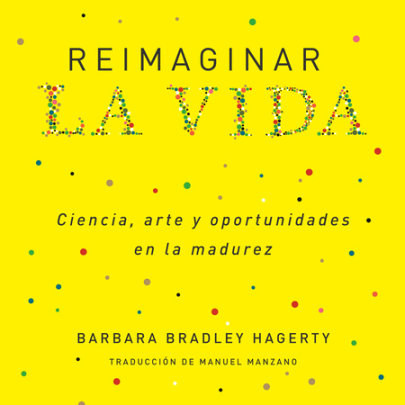 Ciencia, arte y oportuniades en la madurez. Un estudio audaz y apasionante de las nuevas investigaciones que replantean un futuro mejor y más prometedor para las personas de mediana edad. Reimaginar la vida nos enseña que lo que se ha d...
A revolutionary, practical, uplifting guide for the caregivers of people with Alzheimer's disease and dementia.When it comes to caring for a loved one with Alzheimer's disease or dementia, the right caregiving can make all the difference....
Welcome to the better half of your life. The New York Times bestselling author of The Female Brain explains how a woman's brain gets "upgraded" in midlife, inspiring and guiding women to unlock their full potential."This ...
One of . . . Vogue's "Best of 2021" — BuzzFeed's "Most Anticipated 2021" — The Week's "Must Reads in 2021" — PopSugar's "A Running List of the Best Books of 2021" From the author of Text Me W...
An insightful, joyful tour of the transformative powers of starting something new, no matter your age—from the bestselling author of Traffic and You May Also Like"Vanderbilt elegantly and persuasively tackles one of the most pernicious of...
INSTANT TOP 10 BESTSELLER • New York Times • USA Today • Washington Post • LA Times"Debunks the idea that aging inevitably brings infirmity and unhappiness and instead offers a trove of practical, evidence-based guidanc...
A dynamic and inspiring exploration of the new science that is redrawing the future for people in their forties, fifties, and sixties for the better—and for good.There's no such thing as an inevitable midlife crisis, Barbara Bradley Hager...