Reference - Curiosities & Wonders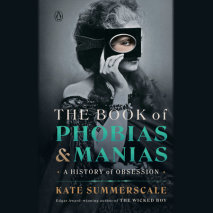 From the winner of the Edgar Award and the Samuel Johnson Prize, a cultural history of "everyday madness"The Book of Phobias and Manias is a thrilling compendium of 99 obsessions that have shaped us all, the rare and the familiar, from ab...
A wildly entertaining and surprisingly educational dive into art history as you've never seen it before, from the host of the beloved ArtCurious podcastWe're all familiar with the works of Claude Monet, thanks in no small part to the ubiquitous repro...
"Delightfully horrifying."--Popular ScienceOne of Mental Floss's Best Books of 2018One of Science Friday's Best Science Books of 2018This wryly humorous collection of stories about bizarre medical treatments and cases offers a unique portrait of a by...
Blind Them…with SCIENCE! How much better would your life be if you had an army of Nobel Laureates, MacArthur 'geniuses' and National Medal of Science winners whispering tips in your ear about your body language, or how to resist th...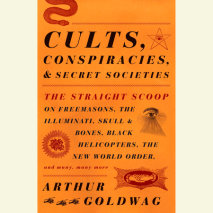 Did you know?• Freemasonry's first American lodge included a young Benjamin Franklin among its members. • The Knights Templar began as impoverished warrior monks then evolved into bankers. • Groom Lake, Dreamland, Homey Airport,...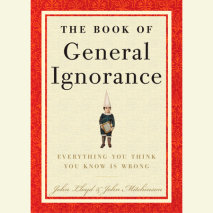 NEW YORK TIMES BESTSELLER • Misconceptions, misunderstandings, and flawed facts finally get the heave-ho in this humorous, downright humiliating book of reeducation based on the phenomenal British bestseller. Challenging what most of us assume...