Religion - Christian Living - Devotional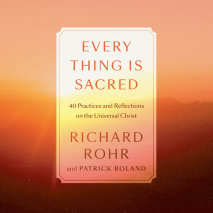 In this companion to The Universal Christ, Richard Rohr and Patrick Boland offer forty reflections and practices exploring what it means to live "in Christ."In his landmark book The Universal Christ, Richard Rohr articulated a transformat...
"I know I should praise God, but I don't know how . . . I don't have time . . . I just don't feel like it." Christians who long to experience God in a fresh, deep way will treasure this powerful, personal praise guide. E...
The beloved Bible teacher and daughter of Billy Graham shares a rich treasury of her personal prayers to guide you into deeper, more intimate daily conversations with God. Why is it that as soon as we bow our heads to pray, we start thinking of ...
From New York Times bestselling authors Timothy Keller and Kathy Keller comes a gorgeously packaged daily devotional that takes us on year-long journey into discovering the meaning of marriageMarriage is the most profound human relationship there is....
From the translator of The Message, thirty-one ruminations drawn from the gospels of Matthew, Mark, Luke, and John.Eugene Peterson was quite concerned about the language we use between Sundays. He strived for a continuity of language between the word...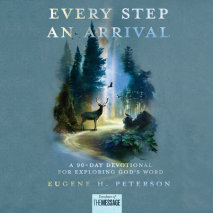 Walk through the pages of the Bible in 90 days with a definitive voice in Christian spirituality. In this devotional, Eugene Peterson provides brief commentary and challenging thoughts designed to stir the biblical imagination and encourage...
From pastor and New York Times bestselling author Timothy Keller comes a beautifully packaged, yearlong daily devotional based on the Book of Proverbs.Proverbs is God's book of wisdom, teaching us the essence and goal of a Christian life. In th...
Renowned pastor and New York Times bestselling author Timothy Keller writes the book his readers have been asking for: A year-long daily devotional, beautifully designed with gilt edges and a gold ribbon marker.The Book of Psalms is known a...