Religion - Christian Living - Men's Interests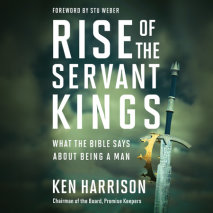 The "how-to-get-it-right" book for today's Christian man--in marriage, family, work, friendships, with God in all of life. Men are hungry for authenticity and for sound and bold biblical teaching on true masculinity. Every day men ask themselves ques...
The Build reveals the "behind the scenes" story of the popular TV reality series American Chopper for the show's millions of fans Author Paul Teutul, Jr., is arguably the most creative builder of custom "chopper" motorcycles in the world.  His t...