Religion - Christian Living - Personal Memoirs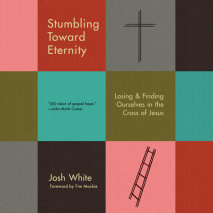 Live with freedom and abundance as you freshly discover the cross of Jesus through the powerful stories and biblical insights of influential preacher and musician Josh White.The cross is not something we climb. It is something we die on. Christianity...
This essential authorized biography of Eugene Peterson offers unique insights into the experiences and spiritual convictions of the iconic American pastor and beloved translator of The Message. "In the time of a generation-wide breakdown in tru...
This riveting story of a top-earning NFL center and his family who walked away from it all to follow God's call to alleviate hunger as farmers—a life they knew absolutely nothing about—illustrates the sacrifice and ultimate reward of obed...
A talented storyteller and peacemaker asks: Can kindness kindle a revolution?"Ashlee teaches by example how to live with courage and compassion, and I believe her perspective and voice will be deeply meaningful to so many people."—S...
Walk the path of love with one of the warmest, most beloved spiritual leaders of our time, and learn how to put faith into action.As the descendant of slaves and the son of a civil rights activist, Bishop Michael Curry's life illustrates massive chan...
LOS ANGELES TIMES AND ECPA BESTSELLER • Kerry and Chris Shook's grandson Jude lived for only one day after he was born. That one day changed the way they live every day. Now they share their lessons of faith and hope.Jude Samuel Shook live...