In this immersive, spell-binding memoir, an acclaimed screenwriter tells the story of her childhood growing up with the infamous Lyman Family cult—and the complicated and unexpected pain of leaving the only home she'd ever knownOn January...
An "extraordinary" (Nylon) firsthand account of the creation of a modern cult and the costs paid by its young victims: a group of college roommates   "Intense . . . [a tale] of hard-won survival, and creating a life after the u...
The basis for the upcoming HBO miniseries and the "definitive account of the Jonestown massacre" (Rolling Stone) -- now available for the first time in paperback. Tim Reiterman's Raven provides the seminal history of the Rev. Jim Jones, the Peo...
Told by a former high-level member of the Peoples Temple and Jonestown survivor, Seductive Poison is the "truly unforgettable" (Kirkus Review) story of how one woman was seduced by one of the most notorious cults in recent memory and how she found he...
In this haunting work of journalistic investigation, Haruki Murakami tells the story of the horrific terrorist attack on Japanese soil that shook the entire world.  On a clear spring day in 1995, five members of a religious cult unleashed poison...
A moving and inspirational true story of one woman's life after fleeing the ultra-fundamentalist American religious sect featured in Keep Sweet: Pray and Obey—from the New York Times bestselling author of Escape "Triumph is tho...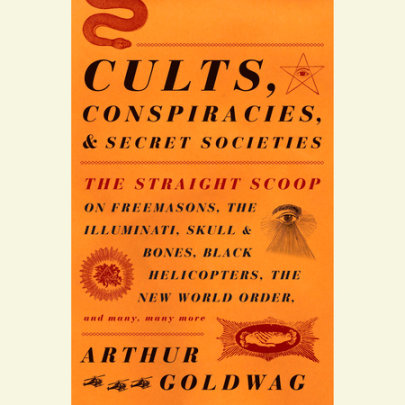 Did you know?• Freemasonry's first American lodge included a young Benjamin Franklin among its members. • The Knights Templar began as impoverished warrior monks then evolved into bankers. • Groom Lake, Dreamland, Homey Airport,...