"A beautifully written, immaculately researched meditation on the impact of the Prophet Muhammad on the modern world. I loved this book!" —Reza Aslan, author of No God but God and Zealot: The Life and Times of Jesus of NazarethA six...
"Jaw-dropping . . . Inspiring . . . A haunting and beautifully composed book . . . It blew my mind." --Lisa Taddeo, #1 New York Times bestselling author of Three WomenA fearless exposé of the secrets and lies of women's intimate lives, by the ...
Who is Allah? What does He ask of those who submit to His teachings? Pulitzer Prize-winner Jacke Miles gives us a deeply probing, revelatory portrait of the world's second largest, fastest-growing and perhaps most tragically misunderstood relig...
America's leading religious scholar and public intellectual introduces lay readers to the Qur'an with a measured, powerful reading of the ancient textGarry Wills has spent a lifetime thinking and writing about Christianity. In What the Qu...
What does ISIS really want? This is the definitive account of the strategy, psychology, and fundamentalism driving the Islamic State.NAMED ONE OF THE BEST BOOKS OF THE YEAR BY FOREIGN AFFAIRS • "Worthy of Joseph Conrad . . ....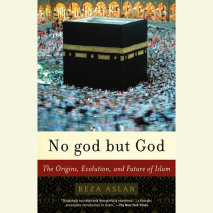 A fascinating, accessible introduction to Islam from the author of the #1 New York Times bestseller Zealot Though it is the fastest growing religion in the world, Islam remains shrouded by ignorance and fear. What is the essence of this ancient fai...