Religion - Islam - History
"A beautifully written, immaculately researched meditation on the impact of the Prophet Muhammad on the modern world. I loved this book!" —Reza Aslan, author of No God but God and Zealot: The Life and Times of Jesus of NazarethA six...
America's leading religious scholar and public intellectual introduces lay readers to the Qur'an with a measured, powerful reading of the ancient textGarry Wills has spent a lifetime thinking and writing about Christianity. In What the Qu...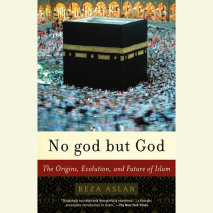 A fascinating, accessible introduction to Islam from the author of the #1 New York Times bestseller Zealot Though it is the fastest growing religion in the world, Islam remains shrouded by ignorance and fear. What is the essence of this ancient fai...