Religion - Christian Theology - History
An astonishing and revelatory history that re-presents God as he was originally envisioned by ancient worshippers—with a distinctly male body, and with superhuman powers, earthly passions, and a penchant for the fantastic and monstrous."[A] rol...
A major new work on the Dead Sea Scrolls, the oldest sacred documents of Judaism, which reveals their surprising connections to early Christianity. "A luminous treatment of a fascinating subject! Highly recommended!"—Scott...
Life and times of the 14th century German spiritual leader Meister Eckhart, whose theory of a personal path to the divine inspired thinkers from Jean Paul Sartre to Thomas Merton, and most recently, Eckhart TolleMeister Eckhart was a medieval Ch...
#1 NEW YORK TIMES BESTSELLER • "A lucid, intelligent page-turner" (Los Angeles Times) that challenges long-held assumptions about Jesus, from the host of Believer   Two thousand years ago, an itinerant Jewish preacher walked acr...
What sort of "person" is God? Is it possible to approach him not as an object of religious reverence, but as the protagonist of the world's greatest book--as a character who possesses all the depths, contradictions, and abiguities of a Hamlet? In thi...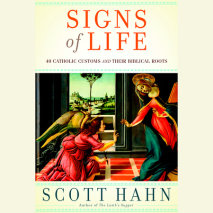 In the appealing conversational tone that has won him millions of devoted readers, Hahn presents the basic tenets of Church teachings, clears up common misconceptions about specific rituals and traditions, and responds thoughtfully to the objections ...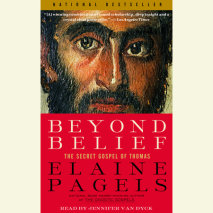 Special edition including the complete text of the Gospel of ThomasElaine Pagels, one of the world's most important writers and thinkers on religion and history, and winner of the National Book Award for her groundbreaking work The Gnostic Gosp...