From the author of Messy Grace, a former pastor raised by gay parents, comes a compassionate playbook to help Christians, church staff, and ministry leaders create a culture of belonging without sacrificing theological convictions. Wha...
A high-impact leadership coach gives you the tools you need to maximize your influence in a new role, giving you the ability to meet any challenge and take your team, organization, church, or company to new heights."A practical path to maximizi...
USA TODAY, PUBLISHERS WEEKLY, AND ECPA BESTSELLER • The author of Radical takes readers on a soul-searching journey through impoverished villages in the Himalayan mountains, daring them to make a difference in ...
The president of Catalyst Leader believes that the most impactful and most influential leaders are the ones who lead from who they truly are, not who they pretend or wish to be.With clear biblical teaching and personal accounts, Tyler Reagin not only...
An influential pastor, podcaster, and thought leader believes it's not only possible to predict life's hardest moments, but also to alter outcomes, overcome challenges, and defeat your fiercest adversaries.Founding Pastor of one of North America's mo...
New York Times bestsellerNew York Times bestselling author David Platt challenges us to unite around a gospel-centered vision in Radical Together. In Radical, David Platt's plea for Christians to take back their faith from the America...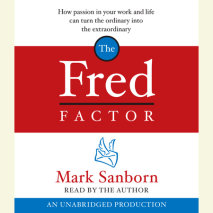 Seize the chance to be extraordinary. Who has made the biggest difference in your life? Whose words and actions have uplifted and motivated you to excel? Chances are it was someone like Fred the Postman -- so outstanding in his service that Mark ...