Religion - Religion, Politics & State
A leading religious freedom attorney, the veteran of several Supreme Court battles, helps people of faith understand religious liberty in our rapidly changing culture—why it matters, how it is threatened, and how to respond with confidence ...
A provocative new biography probes deeply into the storied life of Father Ted Hesburgh, the well-loved but often controversial president of Notre Dame University.   Considered for many decades to be the most influential priest in America, ...
"In this thoughtful book, Ken Woodward offers us a memorable portrait of the past seven decades of American life and culture. From Reinhold Niebuhr to Billy Graham, from Abraham Heschel to the Dali Lama, from George W. Bush to Hillary Clinton, Woodwa...
From an award-winning journalist, a brave and necessary immersion into the everyday struggles of Palestinian life  Over the past three years, American writer Ben Ehrenreich has been traveling to and living in the West Bank, staying with Palestin...
The Vatican's silence in the face of Nazi atrocities remains one of the great controversies of our time. History has accused wartime pontiff Pius the Twelfth of complicity in the Holocaust and dubbed him "Hitler's Pope." But a...
"As March gave way to April in the spring of 2005 and the world kept vigil outside the apostolic palace in Rome, the pontificate of Pope John Paul II, then drawing to a poignant end, was already being described as one of the most consequential ...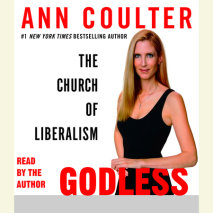 "If a martian landed in America and set out to determine the nation's official state religion, he would have to conclude it is liberalism, while Christianity and Judaism are prohibited by law.Many Americans are outraged by liberal hostility to t...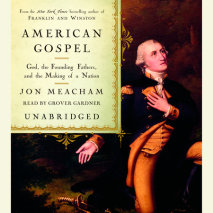 In American Gospel (literally meaning the "good news about America"), New York Times bestselling author Jon Meacham sets the record straight on the history of religion in American public life. As Meacham shows, faith --meaning a belief in a...