Religion - Religion & Science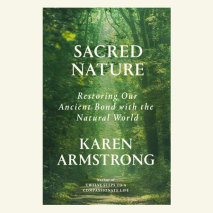 A profound exploration of the spiritual power of nature—and an urgent call to reclaim that power in everyday life.Since the beginning of time, humankind has looked upon nature and seen the divine. In the writings of the great thinkers across re...
In the bestselling tradition of Inside of a Dog and Marley & Me, a smart, illuminating, and entertaining read on why the dog-human relationship is unique--and possibly even "spiritual."   Dr. Andrew Root's search for the canine soul beg...
NEW YORK TIMES BESTSELLER • Deepak Chopra joins forces with leading physicist Menas Kafatos to explore some of the most important and baffling questions about our place in the world. "A riveting and absolutely fascinating adventur...
From the New York Times Bestselling Author. Can God be revived in a skeptical age? What would it take to give people a spiritual life more powerful than anything in the past? Deepak Chopra tackles these issues with eloquence and insight in this book....
Witty and thought provoking, two Vatican astronomers shed provocative light on some of the strange places where religion and science meet."Imagine if a Martian showed up, all big ears and big nose like a child's drawing, and he asked to b...
The bestselling author of Dogs That Know When Their Owners Are Coming Home offers an intriguing new assessment of modern day science that will radically change the way we view what is possible.In Science Set Free (originally published to acclaim...
Two bestselling authors first met in a televised Caltech debate on "the future of God," one an articulate advocate for spirituality, the other a prominent physicist.  This remarkable book is the product of that serendipitous encounte...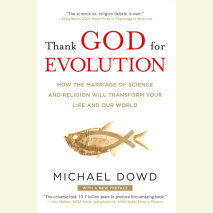 Abridged CDs * 8 CDs, 9 hours

A revolutionary perspective on the relationship between religion and science that builds a bridge between people of all beliefs.