Science - Space Science - Astronomy
The solar system most of us grew up with included nine planets, with Mercury closest to the sun and Pluto at the outer edge. Then, in 2005, astronomer Mike Brown made the discovery of a lifetime: a tenth planet, Eris, slightly bigger than Pluto. But ...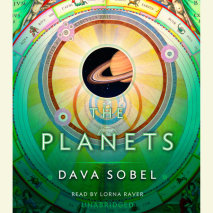 THE PLANETS is Dava Sobel's sweeping look at our heavenly galaxy. In the spirit of Longitude and Galileo's Daughter, Sobel once again brings science and history deftly to life as she explores the origins of the planets and reveals the exotic environm...