Science - Physics - Astrophysics
THE FIRST MAJOR WORK IN NEARLY A DECADE BY ONE OF THE WORLD'S GREAT THINKERS—A MARVELOUSLY CONCISE BOOK WITH NEW ANSWERS TO THE ULTIMATE QUESTIONS OF LIFE When and how did the universe begin? Why are we here? Why is there something r...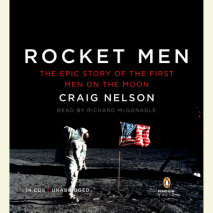 "Celebrates a bold era when voyaging beyond the Earth was deemed crucial to national security and pride." -The Wall Street Journal Restoring the drama, majesty, and sheer improbability of an American triumph, this is award-winning historian Craig Nel...
"[Greene] develops one fresh new insight after another...In the great tradition of physicists writing for the masses, The Elegant Universe sets a standard that will be hard to beat." --George Johnson, The New York Times Book ReviewIn a rare...
FROM ONE OF THE MOST BRILLIANT MINDS OF OUR TIME COMES A BOOK THAT CLARIFIES HIS MOST IMPORTANT IDEAS   Stephen Hawking's worldwide bestseller A Brief History of Time remains a landmark volume in scientific writing. But for readers who hav...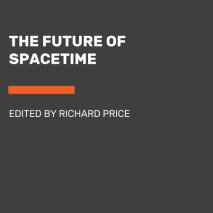 Where the science of black holes, gravitational waves, and time travel will likely lead us, as reported by spacetime's most important theoreticians and observers.Our minds tell us that some things in the universe must be true. The New Physics tells u...
Read by 5 CD's Like many in the community of theoretical physicists, Professor Hawking is after the Grail of science-the Theory of Everything that lies at the heart of the cosmos. He involves us in the attempts at uncovering its secrets-from supergra...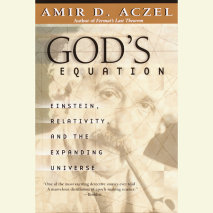 Are we on the verge of solving the riddle of creation using Einstein's "greatest blunder"?In a work that is at once lucid, exhilarating and profound, renowned mathematician Dr. Amir Aczel, critically acclaimed author of Fermat's Last Theore...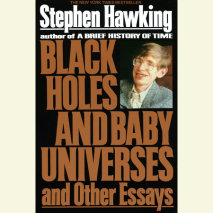 NEW YORK TIMES BESTSELLER • Thirteen extraordinary essays shed new light on the mystery of the universe—and on one of the most brilliant thinkers of our time. In his phenomenal bestseller A Brief History of Time, Stephen Hawking liter...