Science - Life Sciences - Biology
When the woman he loved was diagnosed with a metastatic cancer, science writer George Johnson embarked on a journey to learn everything he could about the disease and the people who dedicate their lives to understanding and combating it. What he disc...
Field notes from an age of extinction, tracking the ever-shifting meaning of America's animals throughout history to understand the current momentJournalist Jon Mooallem has watched his little daughter's world overflow with animals—...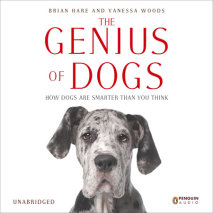 The perfect gift for dog lovers and readers of Inside of a Dog by Alexandra Horowitz—this New York Times bestseller offers mesmerizing insights into the thoughts and lives of our smartest and most beloved pets.Does your dog feel guilt? Is she p...
Who are you? It's the most fundamental of human questions. Are you the type of person who tilts at windmills, or the one who prefers to view them from the comfort of an air-conditioned motorcoach? Our personalities are endlessly fascinating&mda...
Will climate change force a massive human migration to the Northern Rim? How does our sense of morality arise from the structure of the brain? What does the latest research in language acquisition tells us about the role of culture in the way we thin...
Bizarre illnesses and plagues that kill people in the most unspeakable ways. Obsessive and inspired efforts by scientists to solve mysteries and save lives. From The Hot Zone to The Demon in the Freezer and beyond, Richard Preston's bestselli...