Science - Earth Sciences - General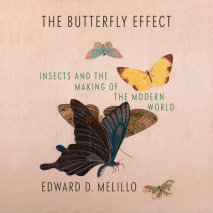 An insightful, entertaining dive into the fruitful, centuries-long relationship between humans and insects, revealing the fascinating and surprising array of ways humans depend on these minute, six-legged pests.Insects might make us recoil in repugna...
In what he says is the most important piece of environmental writing in his long and award-winning career, Mark Kurlansky, best-selling author of Salt and Cod, The Big Oyster, 1968, and Milk, among many others, employs h...
An Expert's View of the Big Cat's Fight to Find Its WildDuring a time when most wild animals are experiencing decline in the face of development and climate change, the intrepid mountain lion -- also known as a puma, a cougar, and by many other names...
A Los Angeles Times Book Prize Finalist Winner of the J. Anthony Lukas Award A landmark work of science, history and reporting on the past, present and imperiled future of the Great Lakes. The Great Lakes—Erie, Huron, Michigan...