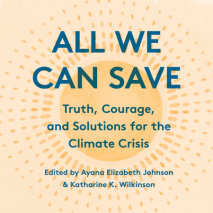 Provocative and illuminating essays from women at the forefront of the climate movement who are harnessing truth, courage, and solutions to lead humanity forwardThere is a renaissance blooming in the climate movement: leadership that is more characte...
A fascinating, entertaining dive into the long-standing relationship between humans and insects, revealing the surprising ways we depend on these tiny, six-legged creatures.Insects might make us shudder in disgust, but they are also responsible for m...
In what he says is the most important piece of environmental writing in his long and award-winning career, Mark Kurlansky, best-selling author of Salt and Cod, The Big Oyster, 1968, and Milk, among many others, employs h...
An Expert's View of the Big Cat's Fight to Find Its WildDuring a time when most wild animals are experiencing decline in the face of development and climate change, the intrepid mountain lion -- also known as a puma, a cougar, and by many other names...
A Los Angeles Times Book Prize Finalist Winner of the J. Anthony Lukas Award A landmark work of science, history and reporting on the past, present and imperiled future of the Great Lakes. The Great Lakes—Erie, Huron, Michigan...