Science - Life Sciences - Ecology
A TIMES AND TELEGRAPH BOOK OF THE YEAR'Beautifully written, movingly told and meticulously researched ... a convincing plea for a wilder, richer world' Isabella Tree, author of Wilding'By the time I'd read the first chapter, I'd resolved to take my...
The instant New York Times bestseller"Expert storytelling . . . [Pollan] masterfully elevates a series of big questions about drugs, plants and humans that are likely to leave readers thinking in new ways."—New York Times Book Revie...
A fascinating, entertaining dive into the long-standing relationship between humans and insects, revealing the surprising ways we depend on these tiny, six-legged creatures.Insects might make us shudder in disgust, but they are also responsible for m...
A Los Angeles Times Book Prize Finalist Winner of the J. Anthony Lukas Award A landmark work of science, history and reporting on the past, present and imperiled future of the Great Lakes. The Great Lakes—Erie, Huron, Michigan...
A moving, inspiring, personal look at the vastly changing world of wildlife on planet earth as a result of human incursion, and the crucial work of animal and bird preservation across the globe being done by scientists, field biologists, zoologists, ...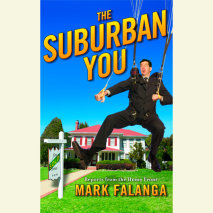 You are about to discover that living in the suburbs is a whole lot funnier than you ever thought possible. For this country's 145,892,494 (give or take) suburbanites, Mark Falanga is an utterly deadpan (and thoroughly entertaining) spokesman.M...