Science - Earth Sciences - Geography
From bestselling author Kenneth C. Davis comes a treasure trove of answers to questions about our world.Was there an Atlantis?What's the smallest country in the world?What's the difference between a jungle and a rain forest?Kenneth C. Davis, author o...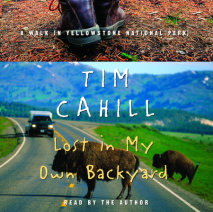 "Let's get lost together . . . "Lost in My Own Backyard brings acclaimed author Tim Cahill together with one of his—and America's—favorite destinations: Yellowstone, the world's first national park. Cahill ha...