Science - Earth Sciences - Geology
Spanning millennia and continents, here is a stunningly revealing history of how the distribution of water has shaped human civilization. Boccaletti, of The Nature Conservancy, "tackles the most important story of our time: our relationship wit...
"[A] winningly obsessive history of our relationship with underground places" (The Guardian), from sacred caves and derelict subway stations to nuclear bunkers and ancient underground cities—an exploration of the history, scien...
The mystery of Earth's invisible, life-supporting powerAlanna Mitchell's globe-trotting history of the science of electromagnetism and the Earth's magnetic field--right up to the latest indications that the North and South Poles may soon reverse, wit...
New York Times Book Review Editors' Choice • A riveting narrative about the biggest earthquake in North American recorded history—the 1964 Alaska earthquake that demolished the city of Valdez and swept away the island village of Chenega&md...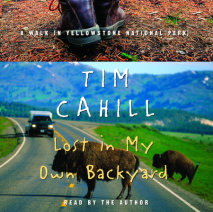 "Let's get lost together . . . "Lost in My Own Backyard brings acclaimed author Tim Cahill together with one of his—and America's—favorite destinations: Yellowstone, the world's first national park. Cahill ha...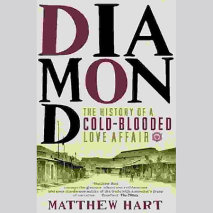 On a hot morning in May 1999, three Brazilian garimpeiros(small-scale miners) found a large pink diamond in the muddy waters of the Abaete River, a discovery that captivated the diamond trade. Beginning with this dramatic and revealing story, Ma...