Science - Life Sciences - Human Anatomy & Physiology
No matter what you eat, how much you exercise, how skinny or young or wise you are, none of it matters if you're not breathing properly.There is nothing more essential to our health and well-being than breathing: take air in, let it out, repeat...
AN INSTANT NEW YORK TIMES BESTSELLERNAMED A BEST BOOK OF THE YEAR BY THE WASHINGTON POST LONGLISTED FOR THE PEN E.O. WILSON LITERARY SCIENCE WRITING AWARD"Glorious. . .You will marvel at the brilliance and vast weirdness of your design." &m...
"A provocative and entertaining magical mineral tour through the life and afterlife of bone." —Wall Street Journal Our bones have many stories to tell, if you know how to listen. Bone is a marvel, an adaptable and resilient building...
"If you want to understand the strange workings of the human body, and the future of medicine, you must read this illuminating, engaging book." —Siddhartha Mukherjee, author of The Gene In 2014, James Hamblin launched a series of...
In this landmark book of popular science, Daniel E. Lieberman—chair of the department of human evolutionary biology at Harvard University and a leader in the field—gives us a lucid and engaging account of how the human body evolved over m...
From one of our finest and most popular science writers, the best-selling author of Your Inner Fish, comes the answer to a scientific mystery story as big as the world itself: How have astronomical events that took place millions of years ago created...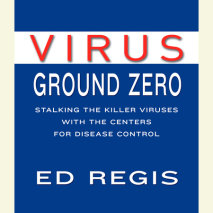 In a destitute hospital in the crowded African city of Kikwit, townspeople, nurses, and doctors are dying of a gruesome disease at the rate of more than a dozen a day. Zaire is on the brink of an explosive epidemic - but the outbreak is stopped when ...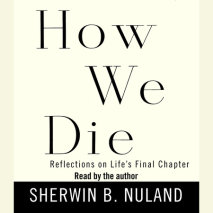 New Edition: With a new chapter addressing contemporary issues in end-of-life careA runaway bestseller and National Book Award winner, Sherwin Nuland's How We Die has become the definitive text on perhaps the single most universal human concern: deat...