Science - Life Sciences - Marine Biology
A NEW YORK TIMES BOOK TO READ THIS SUMMER • From bestselling author Susan Casey, an awe-inspiring portrait of the mysterious world beneath the waves, and the men and women who seek to uncover its secrets"An irresistible mix of splendid sch...
A pioneering marine biologist takes us down into the deep ocean to understand bioluminescence—the language of light that helps life communicate in the darkness—and what it tells us about the future of life on Earth in this "thrillin...
"A book full of wonders" —Helen Macdonald, author of H Is for Hawk"Witty, insightful. . . .The story of jellyfish. . . is a significant part of the environmental story. Berwald's engaging account of these delicate, often ignored creatures ...
A salty story of friendship, adventure, and the explosive life that teems beneath the ocean   The Lofoten archipelago, just North of the Arctic Circle, is a place of unsurpassed beauty—the skyline spikes with dramatic peaks; the radiant gr...
From Susan Casey, the New York Times bestselling author of The Wave and The Devil's Teeth, a breathtaking journey through the extraordinary world of dolphins Since the dawn of recorded history, humans have felt a kinship with the sleek and...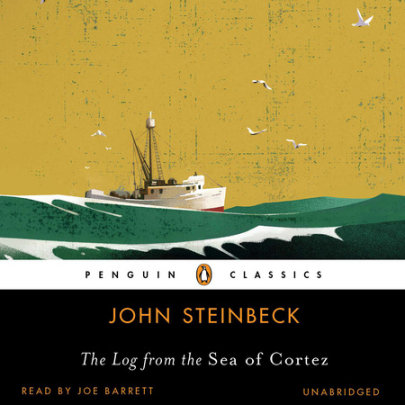 This exciting day-by-day account of Steinbeck's trip to the Gulf of California with biologist Ed Ricketts, drawn from the longer Sea of Cortez, is a wonderful combination of science, philosophy, and high-spirited adventure.