Fifty-two inspiring and insightful profiles of history's brightest female scientists. "Rachel Swaby's no-nonsense and needed Headstrong dynamically profiles historically overlooked female visionaries in science, technology...
Knowledge of the basic ideas and principles of science is fundamental to cultural literacy. But most books on science are often too obscure or too specialized to do the general reader much good.Science Matters is a rare exception-a science book for t...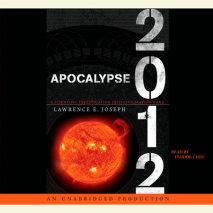 Don't look upIt won't help. You can't get out of the way, you can't dig a hole deep enough to hide. The end is coming, and there's nothing you can do about it.So why read this book?Because you can't look away when ...