James Gleick's groundbreaking bestseller introduces to a whole new audience the story of one of the most significant waves of scientific knowledge in our time. By focusing on the key figures whose genius converged to chart an innovative directio...
Are we driving off a digital cliff and heading for disaster, unable to focus, maintain concentration, or form the human bonds that make life worth living? Are media and business doomed and about to be replaced by amateur hour?The world, as Nick Bilto...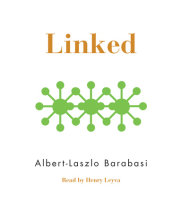 A cocktail party? A terrorist cell? Ancient bacteria? An international conglomerate?All are networks, and all are a part of a surprising scientific revolution. Albert-László Barabási, the nation's foremost expert in the new...