Self-Help - Death, Grief, Bereavement
A remarkably frank, deeply moving, and inspiring memoir by Jai Pausch, whose husband, Randy, wrote the bestseller The Last Lecture while battling pancreatic cancer. "Jai is such a giver that she often forgets to take care of herself," Randy Paus...
When Robin Romm's The Mother Garden was published, The New York Times Book Review called her "a close-up magician," saying, "hers is the oldest kind [of magic] we know: the ordinary incantation of words and stories to help us ...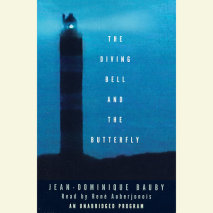 In 1995, Jean-Dominique Bauby was the editor-in-chief of French Elle, the father of two young childen, a 44-year-old man known and loved for his wit, his style, and his impassioned approach to life. By the end of the year he was also the victim of a ...
Deepak Chopra has touched millions of readers by demystifying our deepest spiritual concerns while retaining their poetry and wonder. Now he turns to the most profound mystery: What happens after we die? Is this one question we were not meant to answ...
Maybe it was a grandparent, or a teacher, or a colleague.  Someone older, patient and wise, who understood you when you were young and searching, helped you see the world as a more profound place, gave you sound advice to help you make your...
The author of How to Know God provides help for healing deep trauma—whenever it arises—so we may find peace in ourselves and in our world.Terror came from the sky, and afterward the world would never be the same. September, 11, 2001, defi...