Self-Help - Anxieties & Phobias
Synchronicity--coincidence and surprising connection--occurs all the time in our daily lives, yet we often fail to appreciate how it can guide us, warn us, and confirm us on our life's path. This workshop, led by David Richo and based on his book, Th...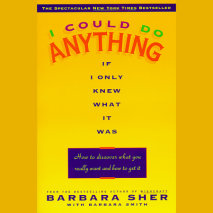 If you suspect there could be more to life than what you're getting...if you always knew you could do anything if you only knew what it was, this extraordinary book is about to prove you right!A life without direction is a life without passion. ...