Self-Help - Motivational & Inspirational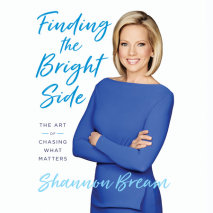 From the host of Fox News @ Night, a book about how old-fashioned values and faith are more necessary than ever in a world that wants to forget them

Whether it's her work today as a Fox News host, her years in law school, or the time she spent competing in pageants like Miss America, Shannon Bream has spent the bulk of her adult life stumbling through high-pressure environments in which it often seems like you need to be a shrewd operator in order to survive.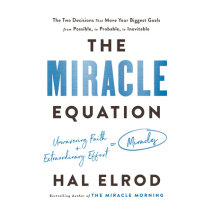 Hal Elrod, motivational speaker and author of the bestselling book The Miracle Morning, shares his "miracle equation," the secret to unlocking happiness, success, and your full potential.

You Are Only Two Decisions Away from Everything You Want

If you are a regular in the personal development world, you might have heard that anything is possible.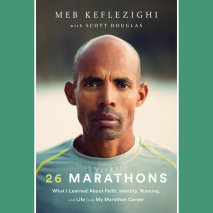 Four-time Olympic marathoner Meb Keflezighi shares his lessons on life, family, faith, and running through a reflection on each of the 26 marathons he's run in his storied career.

When four-time Olympian Meb Keflezighi ran his final marathon in New York City on November 5, 2017, it marked the end of an extraordinary distance-running career.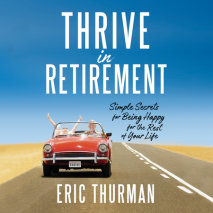 Discover the three secrets to happiness--and much more--in the later years of life.

Never before in human history have so many people lived for decades beyond their working years. 10,000 Americans turn 65 each day, and their average life expectancy is another 20 years--and many will live longer.
The inspiring, instructive, and ultimately triumphant memoir of a man who used hard work and a Master Plan to turn a life sentence into a second chance.

Growing up in a tough Washington, D.C., neighborhood, Chris Wilson was so afraid for his life he wouldn't leave the house without a gun.
Eager to change the world. Learn how you can have a greater social impact through your everyday purchases.

The money we routinely spend on food, clothes, gifts, and even indulgences is an untapped superpower. What would happen if we slowed down to make more thoughtful decisions about what we buy.
A hilarious and heartbreaking memoir-in-remedies by a self-described "professional soul-searcher" that details a journey of self-discovery through over 160 tonics, seminars, regimens, and transformative therapies.

From an early age, Megan Griswold was set on a path of looking outside herself to learn about herself.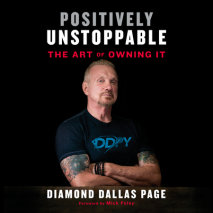 World-renowned WWE Hall of Famer turned fitness guru Diamond Dallas Page wants to transform your life.

In Positively Unstoppable, Diamond Dallas Page gets to the core of what may be holding you back from profound life change—physically, mentally, and emotionally.
Success. The Psychology of Achievement is a dynamic audio guide that equips you with the tools you need to drive yourself toward success, whether you are seeking improvement in your career, relationships, or in your overall performance.
Give your confidence a boost, master your resources, and raise your self-awareness with proven psychological strategies and expert advice.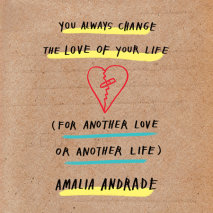 A delightful interactive roadmap for getting over a broken heart, with quirky illustrations, song lyrics that totally get it, recipes for eating your feelings, the unique comfort of making lists, and much more

A broken heart can feel like the end of the world, but bestselling author and illustrator Amalia Andrade knows this simply isn't true.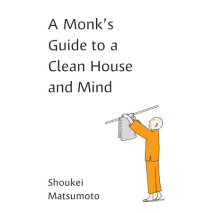 Little known fact. Buddhist Monks are amazing at cleaning and tidying. In this one-of-a-kind guide to cleaning your home, Buddhist monk Shoukei Matsumoto reveals how to make your home as spotless as it is tranquil and peaceful.

For Buddhist monks cleaning well is a cardinal skill and, in A Monk's Guide to a Clean House and Mind, readers will discover their never-before-shared cleaning pro tips.
A popular minimalist blogger and author of The More of Less shows you how to methodically turn your home into a place of peace, contentment, and purposeful living.

One of today's most influential minimalist advocates takes us on a decluttering tour of our own houses and apartments, showing us how to decide what to get rid of and what to keep.