Self-Help - Compulsive Behavior - Gambling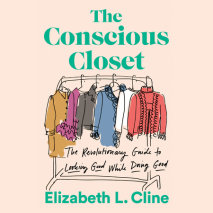 From journalist, fashionista, and clothing resale expert Elizabeth L. Cline, "the Michael Pollan of fashion,"* comes the definitive guide to building an ethical, sustainable wardrobe you'll love.Clothing is one of the most personal expres...
The ultimate guide to building confidence in your body, beauty, clothes and life in an era of toxic social media-driven beauty standards. "A self-confidence bible that every woman should read."—Caroline Dooner, author of T...
From the Fab Five--the beloved hosts of Netflix's viral hit Queer Eye--comes a book that is at once a behind-the-scenes exclusive, a practical guide to living and celebrating your best life, and a symbol of hope.     Feeling your ...
"She walks down the street with a swing in her step and a lift to her head. She radiates allure as if followed by a personal spotlight. She may be tall or short, slim or pneumatically curvaceous, dressed discreetly or ostentatiously—it ma...
From four stunning and accomplished French women -- at last -- a fresh and spirited take on what it really means to be a Parisienne: how they dress, entertain, have fun and attempt to behave themselves. In short, frisky sections, these Parisian ...
The star of the hit show Glee shares her experiences and insider tips on beauty, fashion, inner strength, and more in an illustrated book that's part memoir, part how-to, and part style guide. Lea Michele is one of the hardest working perf...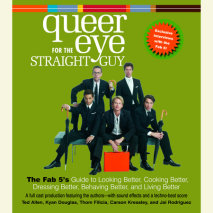 Imagine this: Five eminently stylish and hilariously witty gay men -- authoritative experts in food and wine, grooming, decorating, fashion, and culture -- invade your life, assess your strengths and weaknesses, and, in the course of a day, make you ...