This marvelous journey through landscapes of human emotion provides readers with journaling prompts to help them embrace the full range of their feelings.    This wise and inspiring book invites readers to welcome all of their emo...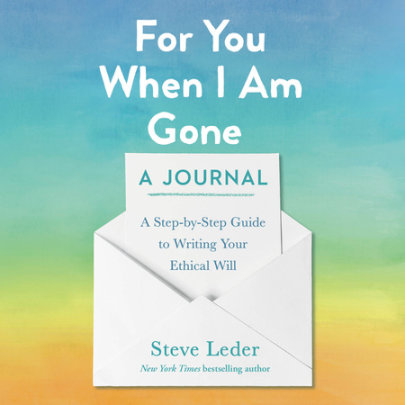 A beautiful keepsake journal inspired by For You When I Am Gone to help you create your own ethical will.In For You When I Am Gone, Rabbi Steve Leder taught us how to write an ethical will, a letter to our loved ones that helps them understand what w...
Now complete with daily prompts to reflect on each day of a month-long, alcohol-free plan, the author of This Naked Mind helps readers challenge their thinking, find clarity, and form new habits. Changing your habits can be hard without the right too...