Social Science - Archaeology
From the acclaimed author of River Town and Oracle Bones, an intimate excavation of life in one of the world's oldest civilizations at a time of convulsive changeDrawn by a fascination with Egypt's rich history and culture, Peter Hessler moved with h...
"A revelation of the drive and creative flux of the metropolis over time."--Nature"This is a must-read book for any city dweller with a voracious appetite for understanding the wonders of cities and why we're so attracted to them."--Zahi Hawass, auth...
*National Bestseller* A sweeping account of America's oldest unsolved mystery, the people racing to unearth its answer, and the sobering truths--about race, gender, and immigration--exposed by the Lost Colony of Roanoke In 1587, 115 men, women, and c...
A bold new synthesis of paleontology, archaeology, genetics, and anthropology that overturns misconceptions about race, war and peace, and human nature itself, answering an age-old question: What made humans so exceptional among all the species on Ea...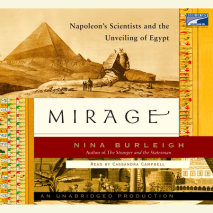 Little more than two hundred years ago, only the most reckless or eccentric Europeans had dared traverse the unmapped territory of the modern-day Middle East. Its history and peoples were the subject of much myth and speculation–and no region a...