Social Science - Demography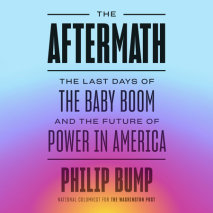 A widely-read Washington Post columnist takes a deep dive into what the end of the baby boom means for American politics and economics.Philip Bump, a reporter as adept with a graph as with a paragraph, is popular for his ability to distill vast amoun...
** Los Angeles Times bestseller **It's warming. It's us. We're sure. It's bad. But we can fix it.After speaking to the international public for close to fifteen years about sustainability, climate scientist Dr. Nicholas realized that concerned people...
The essential pocket primer on climate change that will leave an indelible impact on everyone who reads it. "Hope Jahren asks the central question of our time: how can we learn to live on a finite planet?" (Elizabeth Kolbert, author of The Sixt...
An award-winning journalist and leading international social researcher make the provocative argument that the global population will soon begin to decline, dramatically reshaping the social, political, and economic landscape   For half a centur...
Deforestation. Desertification. Species extinction. Global warming. Growing threats to food and water. The driving issues of our times are the result of one huge problem: Us. As the population continues to grow, our problems will increase. ...