Social Science - Human Geography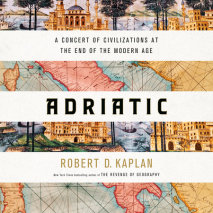 "A lovely, personal journey around the Adriatic, in which Robert Kaplan revisits places and peoples he first encountered decades ago—explaining a region that, while often overlooked, offers clues about Europe's past, present, and fu...
"A revelation of the drive and creative flux of the metropolis over time."--Nature"This is a must-read book for any city dweller with a voracious appetite for understanding the wonders of cities and why we're so attracted to them."--Zahi Hawass, auth...
Why did Eurasians conquer, displace, or decimate Native Americans, Australians, and Africans, instead of the reverse? Evolutionary biologist Jared Diamond stunningly dismantles racially based theories of human history by revealing the environmental f...