Social Science - Minority Studies
The crime-infested intersection of West Fayette and Monroe Streets is well-known--and cautiously avoided--by most of Baltimore. But this notorious corner's 24-hour open-air drug market provides the economic fuel for a dying neighborhood. David Simon,...
The Children is David Halberstam's brilliant and moving evocation of the early days of the civil rights movement, as seen through the story of the young people--the Children--who met in the 1960s and went on to lead the revolution.  Magiste...
The first edition of Joel Augustus Rogers's now legendary 100 Amazing Facts About the Negro with Complete Proof, published in 1957, was billed as "A Negro 'Believe It or Not.'" Rogers's little book was priceless be...
NEW YORK TIMES BESTSELLER • United States Senator Cory Booker makes the case that the virtues of empathy, responsibility, and action must guide our nation toward a brighter future. Raised in northern New Jersey, Cory Booker went to St...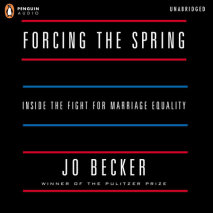 Forcing the Spring begins on Election Night 2008, when a controversial California ballot initiative called Proposition 8—which removed the right of gay men and women to marry—passed alongside Barack Obama's stunning victory.Forcing ...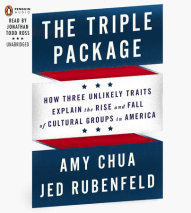 "That certain groups do much better in America than others—as measured by income, occupational status, test scores, and so on—is difficult to talk about. In large part this is because the topic feels racially charged. The irony is that th...
Two kids with the same name lived in the same decaying city. One went on to be a Rhodes Scholar, decorated combat veteran, White House Fellow, and business leader. The other is serving a life sentence in prison. Here is the story of two boys and the ...