Social Science - People With Disabilities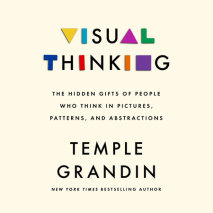 A landmark book that reveals, celebrates, and advocates for the special minds and contributions of visual thinkersA quarter of a century after her memoir, Thinking in Pictures, forever changed how the world understood autism, Temple Grandin—the...
A deep dive into the spectrum of Autistic experience and the phenomenon of masked Autism, giving individuals the tools to safely uncover their true selves while broadening society's narrow understanding of neurodiversity"A remar...
An approachable guide to being a thoughtful, informed ally to disabled people, with actionable steps for what to say and do (and what not to do) and how you can help make the world a more accessible, inclusive place People with di...
From Homer to Helen Keller, from Dune to Stevie Wonder, from the invention of braille to the science of echolocation, M. Leona Godin explores the fascinating history of blindness, interweaving it with her own story of gradually losing her sight. ...
One in five people in the United States lives with a disability. Some disabilities are visible, others less apparent—but all are underrepresented in media and popular culture. Now, just in time for the thirtieth anniversary of the Americans wit...
Finalist for the 2017 Pulitzer Prize in General NonfictionAn extraordinary narrative history of autism: the riveting story of parents fighting for their children 's civil rights; of doctors struggling to define autism; of ingenuity, self-advoca...