Social Science - Disasters & Disaster Relief
From the Pulitzer Prize-winning author of The Looming Tower, whose best-selling thriller The End of the October all but predicted our current pandemic, comes another momentus account, this time of COVID-19: its origins, its myriad repercussions, and ...
The thrilling, cinematic story of a community shattered by disaster—and the extraordinary woman who helped pull it back together"A powerful, heart-wrenching book, as much art as it is journalism."—The Wall Street Journal ...
New York Times Book Review Editors' Choice • A riveting narrative about the biggest earthquake in North American recorded history—the 1964 Alaska earthquake that demolished the city of Valdez and swept away the island village of Chenega&md...
The author of the #1 New York Times bestseller, The Revenant--basis for the award-winning motion picture starring Leonardo DiCaprio--tells the remarkable story of the worst hard-rock mining disaster in American history. The worst ...
**Kirkus Best Books of the Year (2013)****Kansas City Star Best Books of the Year (2013)**A passionate student of Japanese poetry, theater, and art for much of her life, Gretel Ehrlich felt compelled to return to the earthquake-and-tsunami-devastated...
Pulitzer Prize winner Sheri Fink's landmark investigation of patient deaths at a New Orleans hospital ravaged by Hurricane Katrina—and her suspenseful portrayal of the quest for truth and justice.In the tradition of the best investigative...
Discover how human beings react to danger—and what makes the difference between life and death"Fascinating and useful . . . [shows that] the most important variable in an emergency is your own behavior."—The New York TimesToda...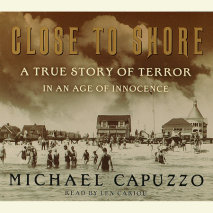 Combining rich historical detail and a harrowing, pulse-pounding narrative, Close to Shore brilliantly re-creates the summer of 1916, when a rogue Great White shark attacked swimmers along the New Jersey shore, triggering mass hysteria and launch...