Social Science - Developing & Emerging Countries
An investigation into corporate bribery around the world and how it undermines democracy and the free market systemThe World Bank estimates that rich multinational corporations pay hundreds of billions of dollars in bribes every year to officials ove...
A colorful and revealing portrait of the rise of India's new billionaire class in a radically unequal society India is the world's largest democracy, with more than one billion people and an economy expanding faster than China's. B...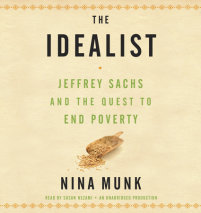 NAMED ONE OF THE BEST BOOKS OF THE YEAR BY Bloomberg • Forbes • The SpectatorRecipient of Foreign Policy's 2013 Albie AwardA powerful portrayal of Jeffrey Sachs's ambitious quest to end global poverty     "The poor ...
NEW YORK TIMES BESTSELLER • NATIONAL BOOK AWARD WINNER • NAMED ONE OF TIME'S TEN BEST NONFICTION BOOKS OF THE DECADE"Inspiring . . . extraordinary . . . [Katherine Boo] shows us how people in the most desperate ci...