Social Science - Ethnic Studies - American - Asian American Studies
A ruthlessly honest, emotionally charged, and utterly original exploration of Asian American consciousness and the struggle to be human"Brilliant . . . To read this book is to become more human."—Claudia Rankine, author of Citi...
During the first hundred years of Chinese immigration--from 1848 to 1943--San Francisco was home to a shockingly extensive underground slave trade in Asian women, who were exploited as prostitutes and indentured servants. In this gripping, necessary ...
NAMED ONE OF THE BEST BOOKS OF 2018 BYNew York Times Critics • Wall Street Journal • Kirkus Reviews Christian Science Monitor • San Francisco ChronicleFinalist for the PEN Jacqueline Bograd Weld Biography AwardShortlisted for the ...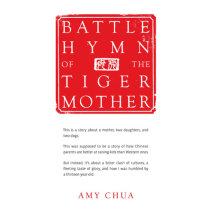 "[E]ntertaining, bracingly honest and, yes, thought-provoking."—The New York Times Book Review At once provocative and laugh-out-loud funny, Battle Hymn of the Tiger Mother ignited a global parenting debate with its story of one mo...
A mesmerizing narrative about the rise and fall of an unlikely international crime bossIn the 1980s, a wave of Chinese from Fujian province began arriving in America. Like other immigrant groups before them, they showed up with little money but with ...