Social Science - Ethnic Studies - American - Hispanic American Studies
El primer paso hacia el cambio es reconocer que nuestro poder nace de nuestra identidad. Los jóvenes latinos en los Estados Unidos están redefiniendo su identidad, rompiendo moldes establecidos, y despertando políticamente d...
Latinos across the United States are redefining identities, pushing boundaries, and awakening politically in powerful and surprising ways. Many—Afrolatino, indigenous, Muslim, queer and undocumented, living in large cities and small towns&mdash...
NEW YORK TIMES EDITORS' CHOICE • A daughter's quest to understand her charismatic and troubled father, an immigrant who crosses borders both real and illusory—between sanity and madness, science and spirituality, life and death...
"There are times when I feel like a stranger in this country. I am not complaining and it's not for lack of opportunity. But it is something of a disappointment. I never would have imagined that after having spent thirty five years in the...
The deeply reported story of identical twin brothers who escape El Salvador's violence to build new lives in California—fighting to survive, to stay, and to belong.Growing up in rural El Salvador in the wake of the civil war, the United States ...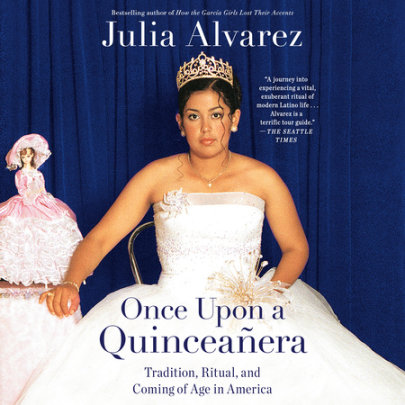 The bestselling author of How the Garcia Girls Lost Their Accents, Julia Alvarez, examines the parties and preparations of the quincea–era.