Social Science - Popular Culture
Few historical figures are as intriguing as John Brown, the controversial Abolitionist who used terrorist tactics against slavery and single-handedly changed the course of American history. This brilliant biography of Brown (1800—1859) by the p...
A New York Times bestseller The best-selling author of Confederates in the Attic returns to the South and the Civil War era for an epic adventure on the trail of America's greatest landscape architect.In the 1850s, the young Frederick Law O...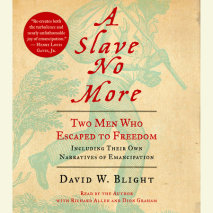 Slave narratives are extremely rare. Of the one hundred or so of these testimonies that survive, a mere handful are first-person accounts by slaves who ran away and freed themselves. Now two newly uncovered narratives, and the biographies of the men ...